Metro
Another award winning imitative from Brighton & Hove, which is now being copied (even the name in some cases!) by other bus companies throughout the UK is METRO. We're flattered by this as the idea behind METRO was to promote the simplicity of using buses through easy to understand maps and colour coding.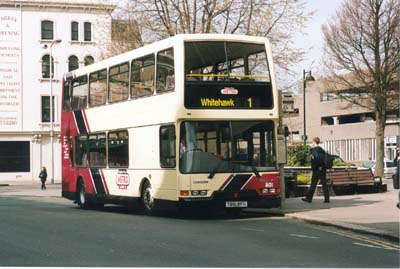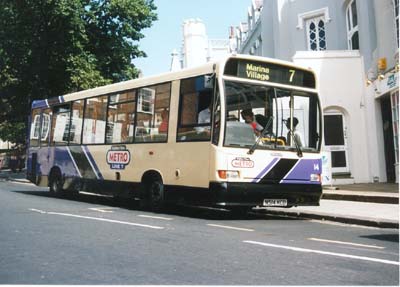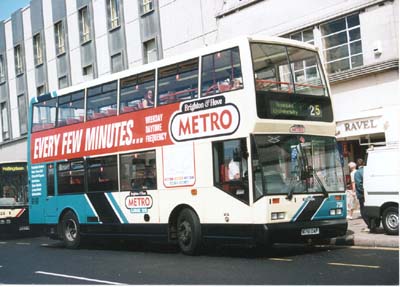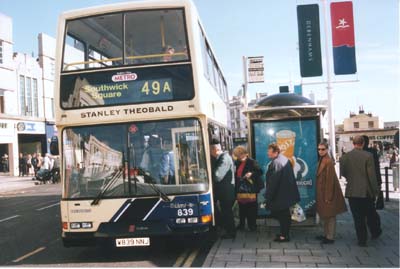 The five busiest bus routes which cross from one side of Hove to the other side of Brighton form the METRO network which was introduced in 1997. Around half the Company's passengers travel on METRO's five routes. The routes are shown on an easy to understand map designed like the London Underground map, with all the bus stops named making it easy to identify where these routes go by colour coding each one. This is followed through by painting the buses that run on each route in the same colour as appears for that route on the map. Each bus stop also has the numbers and name on so that visitors can easily see where they are and which bus to catch.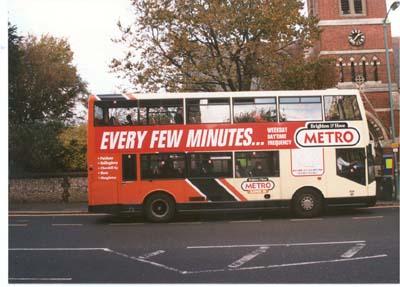 The idea has been extremely successful at raising the awareness among non-bus users of the important areas linked by these frequent bus routes. As many of the routes join together along the main roads towards the town centres the frequencies mean that passengers do not need timetables but can be confident that a bus will arrive "every few minutes".
METRO was awarded the Marketing Initiative Award at the Bus Industry Awards in 1998 and the Eurochallenge Award in 1999.
In 2004 with the launch of the new livery, as buses are repainted they are appearing in a revised METRO livery.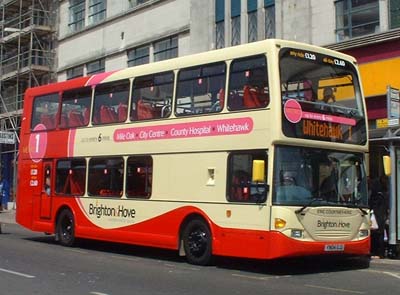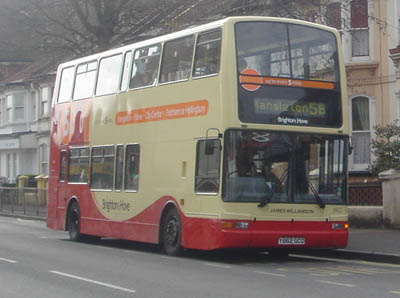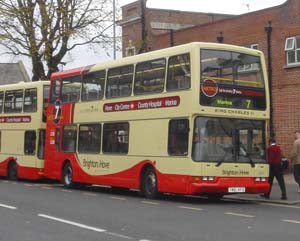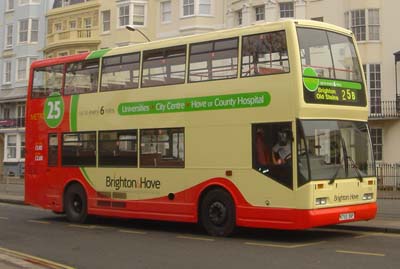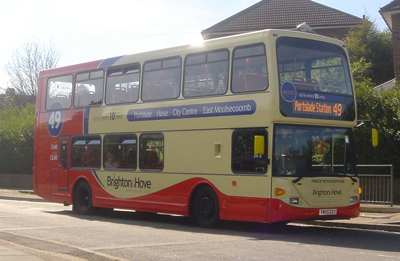 The METRO name was gradually replaced by the use of the word 'ROUTE' from autumn 2010 when bendy buses began operating on the 25. By then route 6 had received bespoke branding as well as the 50 although this was initially branded as Shuttle (between 2008 and 2012) as it had been back in 1983. Route 27 also received the new style.