Names on the buses 932 George Holkham
Connections with Brighton and Hove : George Holkham was one of the most notable members of the Boys Brigade in Brighton. After joining the Brigade as a boy, when he became an adult, he was an officer with the 16th Brighton Company at Stanford Avenue Methodist Church in Brighton. He was Battalion Secretary for the Brighton and Hove District Battalion of the Boys' Brigade which covered an area including mid and East Sussex. For a while George Holkham was a field officer for the Brigade which covered the whole of South East England. This involved promoting the Brigade and starting new companies. He was involved with a Royal Review at Windsor Castle and was awarded the MBE for services to the Brigade. Holkham met his wife Olive at the youth club attached to the church and they had four children. He worked for British Telecom and started his career as a telegram boy. After retiring, he devoted his energies to the Brigade. His death at the age of 77 in 2010 came after a full day helping with the Brigade to which he had devoted his life.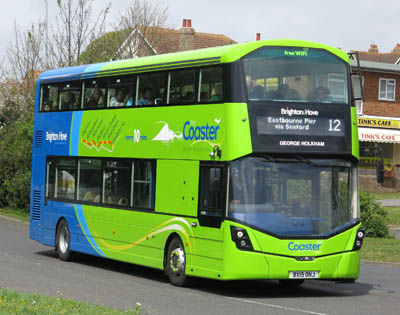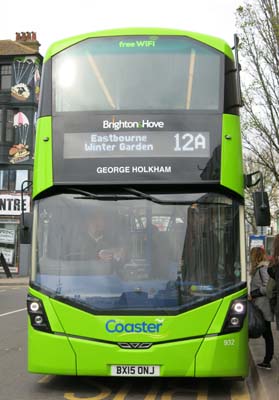 932 Mercedes Streetdeck - carried name since delivery in April 2015 on Coaster Route 12.