Names on the buses 815 James Williamson 862 James Williamson
Connections with Brighton and Hove : James Williamson could have been just another chemist but thanks to his association with George Albert Smith, he went down in history. The two men were among the early pioneers of film, operating late in the nineteenth century. Born in Scotland, in 1855, Williamson moved south as a young man and opened a chemist's shop in Church Road, Hove in 1886. Both he and Smith were members of the Hove Camera Club, where Williamson exhibited the club's first film programme. He went full time into films in 1898 and made 39 films that year alone. Williamson made short, silent films which were innovative because they had a story line. Some of them were also comic. Williamson became a major producer in the first decade of the twentieth century with a thriving export trade to the USA. He made 50 films a year in the decade from 1902 and eventually moved to London after establishing a works in Cambridge Grove, Hove. In the capital he ran a successful business manufacturing film apparatus and developing film. He died in Richmond in 1933.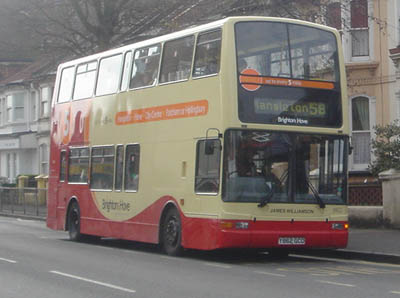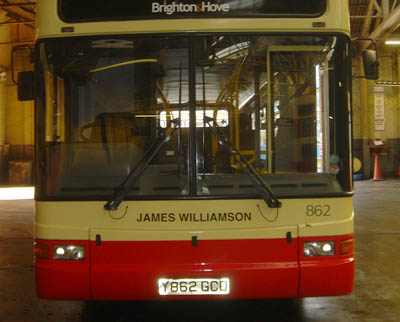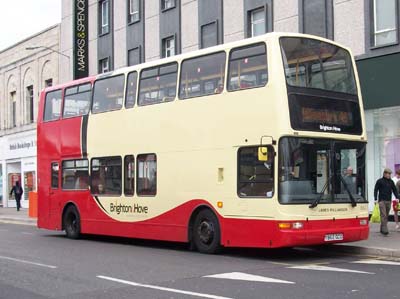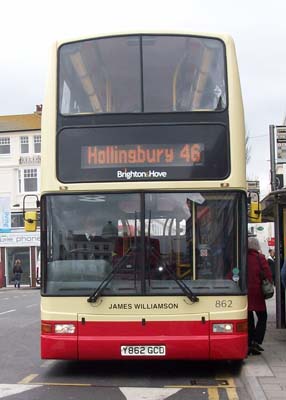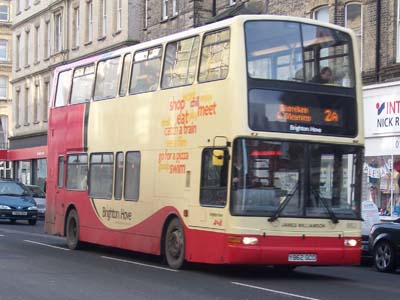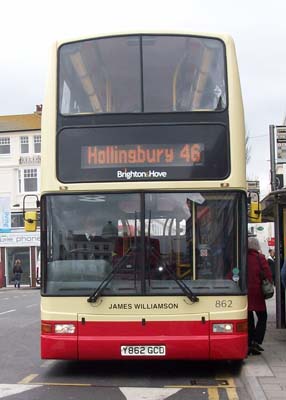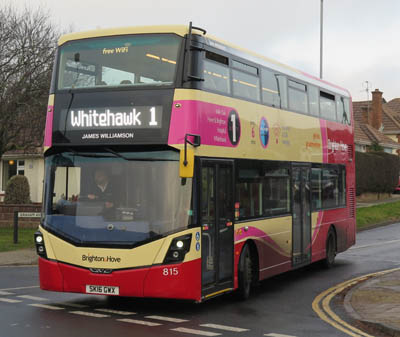 862 Dennis Trident - carried name since delivery in March 2001, on METRO Line 5 repainted into new livery February 2005. Metro 5 branding removed March 2009. Branding for Shuttle 6 added July 2009. Shuttle 6 branding removed January 2011. Bus sold in March 2014. Name reintroduced on 815 Mercedes Streetdeck - from December 2016.
Shop in Church Road