Names on the buses 813 Jack Jenkins 665 Jack Jenkins
Connections with Brighton and Hove : Jenkins did not start his Football League career until he was 30, an age at which many players today are thinking of retiring. Yet this sturdily built defender inspired Brighton and Hove Albion in the Twenties with his confidence and coolness as a full back. After playing for several clubs in his native Wales, he joined Albion in 1922. In his first season, he played every game and the club conceded only 34 goals. He played eight times for Wales and received a gold medal when his country won the Home International championship. He was the most capped Albion player until Mark Lawrenson in the Eighties. Jenkins made 231 appearances for Albion and scored four goals before retiring. He died in 1946.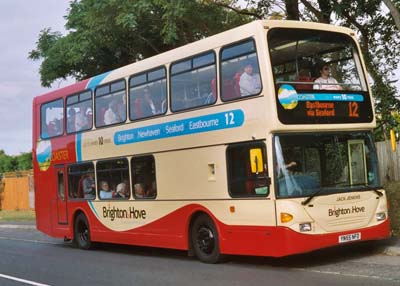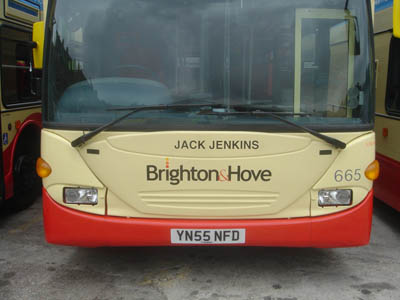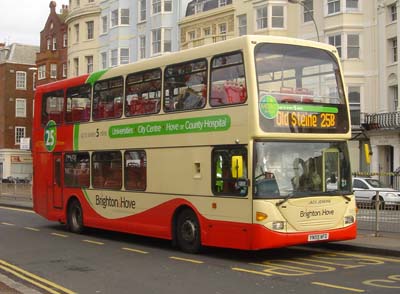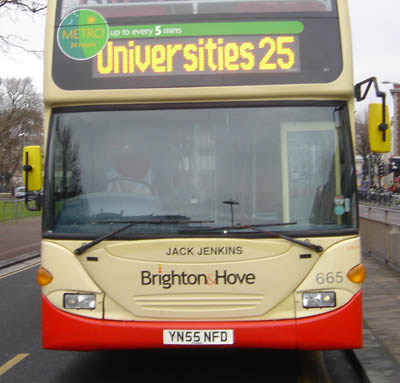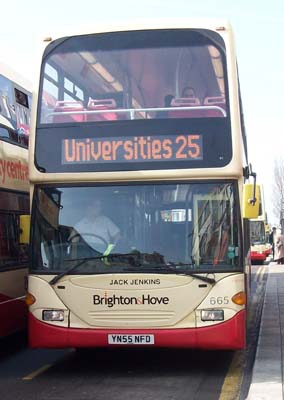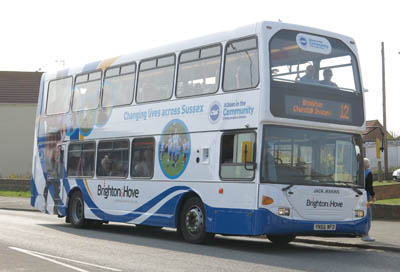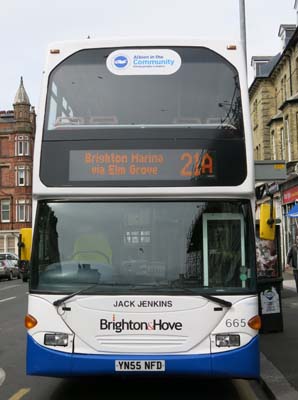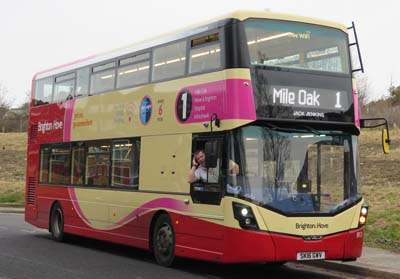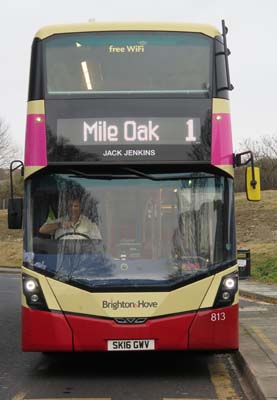 665 Scania Omnidekka - carried name since delivery in September 2005, on Coaster 12, changed to Metro 25 livery in January 2008. Metro 25 branding removed March 2009. Repainted in Albion in the Community livery March 2015. Name replaced with Jacob Schilt in October 2015. Name reintroduced on 813 Mercedes Streetdeck - in December 2016.