Names on the buses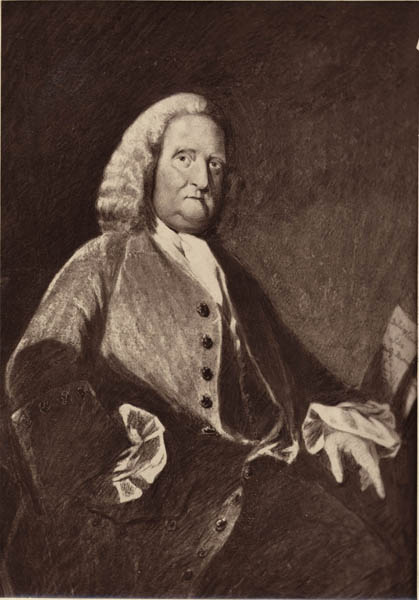 804 Dr Richard Russell
420 Dr Richard Russell
Connections with Brighton and Hove : An obscure doctor from Lewes was the unlikely maker of the modern resort in England by telling his patients to take the cure. He made them both swim in and drink seawater which did them no harm and may have even done them some good. Soon people began to flock to Brighton where the experiments had taken place in the middle of the eighteenth century. He published a paper called a Dissertation on the Use of Sea Water in the Affections of the Glands which was the first to claim medicinal qualities for sea water. Russell recommended patients to try the nearest place to Lewes by the sea which was Brighton. His fame increased and he decided to move to Brighton, building what was then the largest house there. He died in 1759 and there is a plaque to his memory in South Malling Church, Lewes. Russell is also remembered in a plaque on the Royal Albion Hotel on the site of his seafront house which says: "If you seek his monument, look around."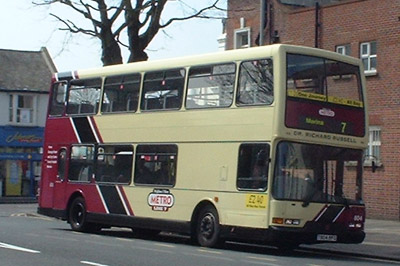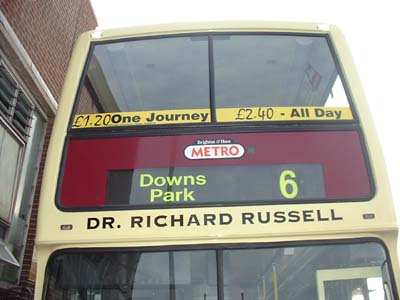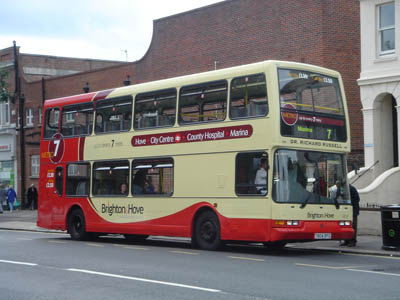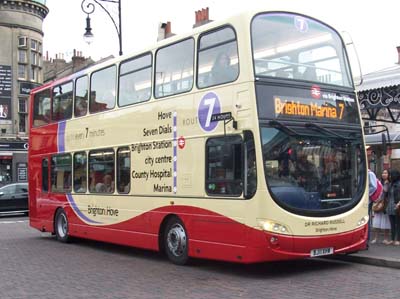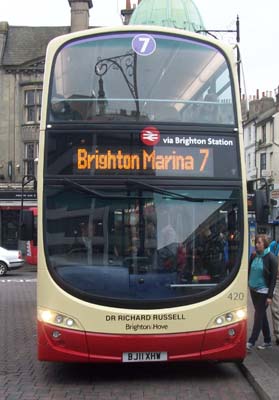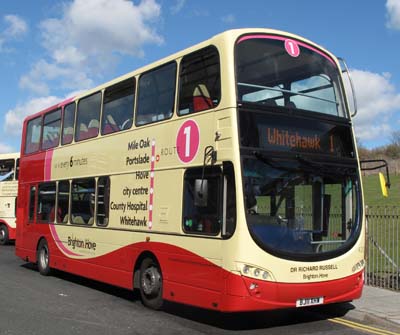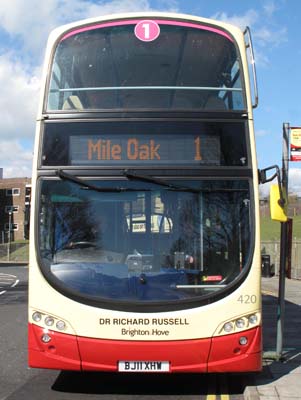 804 Dennis Trident - carried name since delivery in March 1999, originally on METRO Line 1 then METRO Line 7 from April 2004, repainted into new livery from August 2004. April 2011 name transferred to 420 Volvo Gemini on Route 7. Branding changed to Route 1 March 2012.
Sea Water Cure

Photograph of Dr Richard Russell reproduced with the kind permission of the Royal Pavilion, Libraries and Museums (Brighton and Hove).