Names on the buses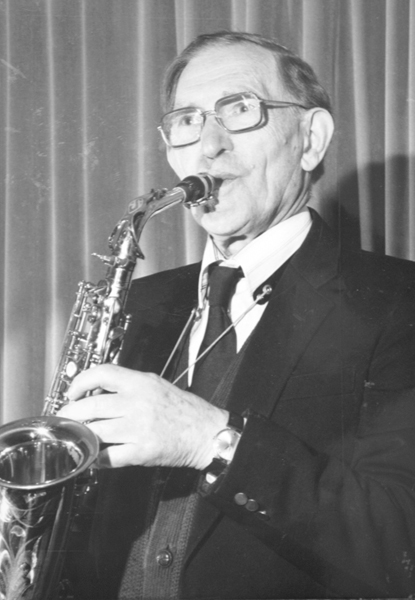 630 Harry Leader
Connections with Brighton and Hove : Harry Leader was one of the best-known British bandleaders and songwriters before and after the last war. Born in London, the son of a Russian Army trumpeter, he taught himself how to play alto sax and clarinet. He began his professional career at the Regent Ballroom in Brighton and returned there as resident bandleader between 1959 and 1963. Leader wrote more than 350 songs, many of them with his wife Rona and sold millions of records. His career spanned three generations of jazz and swing extending from the dance band days to The Beatles. His signature tune was Music Maestro Please but the best known song he recorded was Little Man You've Had A Busy Day in 1934. Leader and his band often appeared on BBC radio, particularly with Music While You Work. He discovered Matt Monro, the bus driver who became an internationally famous singing star. Leader completed his life story on cassette just before his death in Brighton aged 80 in 1987.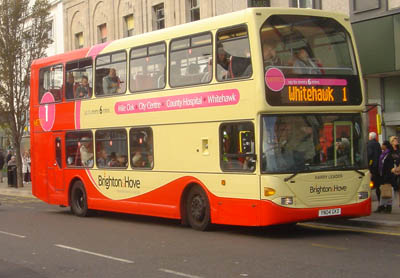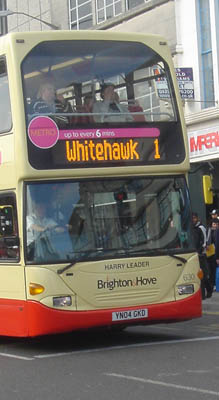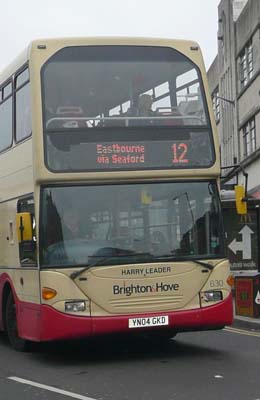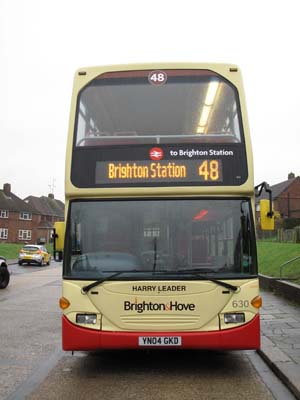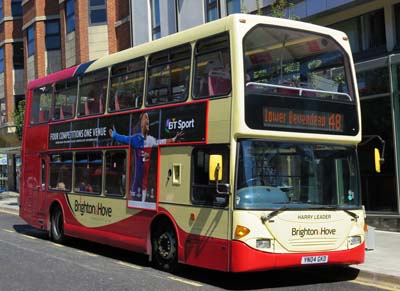 630 Scania Omnidekka carried name since delivery in March 2004, on METRO Line 1. Metro 1 branding removed April 2012. Repainted into Route 48 livery December 2012. Route 48 branding removed July 2016.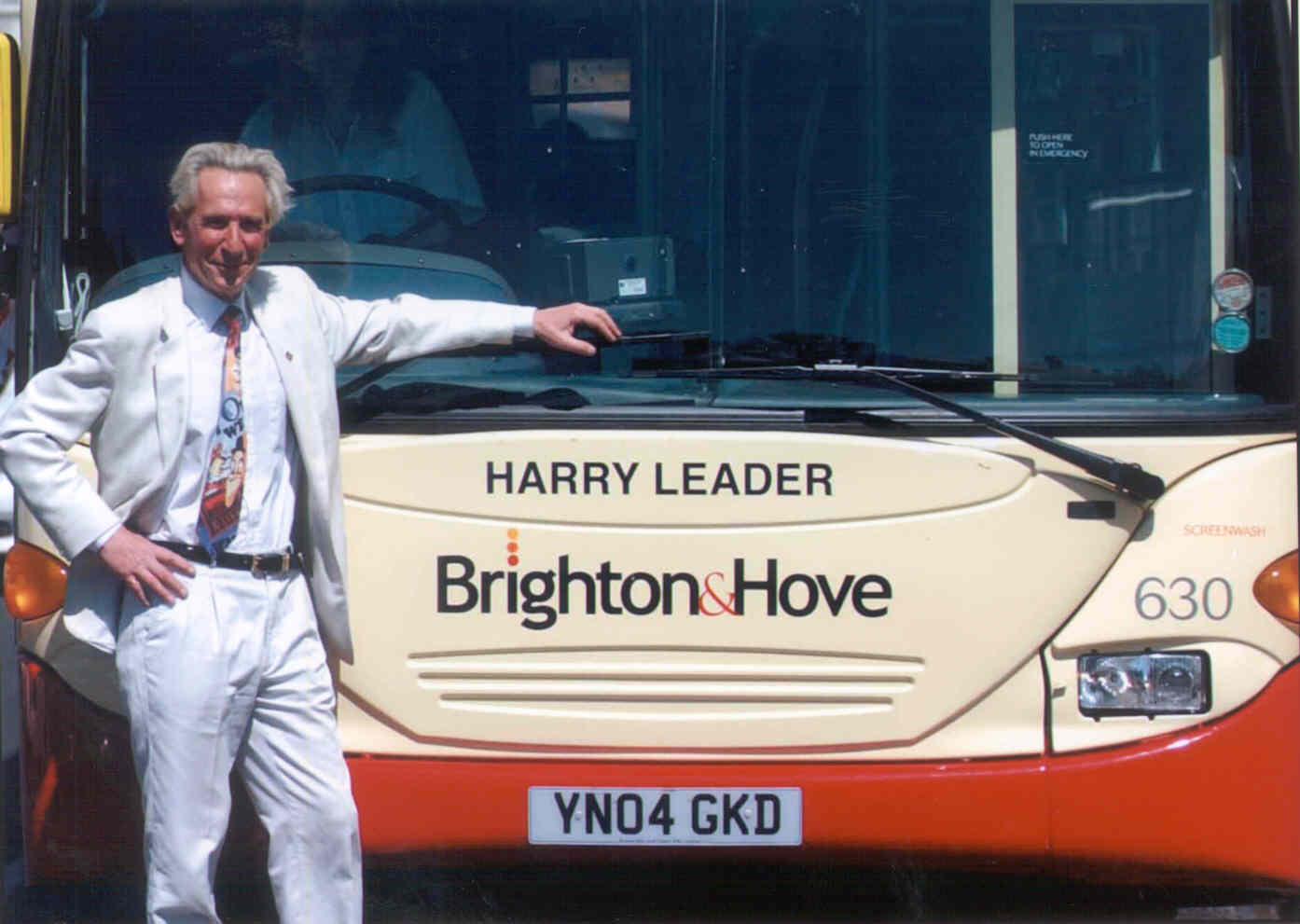 Michael Leader son of Harry helped launch his fathers bus. Michael was regularly seen in Eastenders driving his milk float in Albert Square.