Names on the buses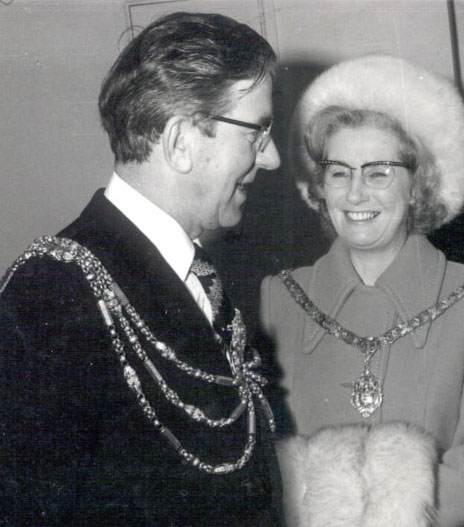 618 Danny Sheldon
Connections with Brighton and Hove : Many people from Wales came to Brighton during the depression between the wars. Among them were the Sheldons who produced two sons, Danny and Bill, both entering local politics for different causes. While Bill was a Labour man, Danny always supported the Conservative cause, representing King's Cliff ward in Kemp Town. One of his main achievements was to oversee the building of the Prince Regent swimming pool at a time when Brighton was seriously short of places for people to swim. Sheldon became the first mayor of the new borough of Brighton after local government reorganisation in 1974. With his warm manner and charismatic personality, Sheldon was such a hit that some thought he should have been permanently first citizen of the town. Sheldon cared passionately about his adopted town and would not easily compromise over issues on which he felt strong passions. This led him into political hot water, especially when he was promoting Brighton's interests with his usual fervour on East Sussex County Council. Eventually he was deselected by the Tories but fought as an independent to win his ward on both the borough and the county councils. The confrontations took a toll on his health and he died from cancer in 1982 aged 64. But by then he had made his peace with the party. Sheldon's son, John, also became a Tory councillor. Sadly he too died before his time from cancer.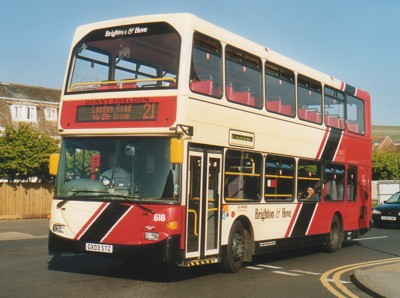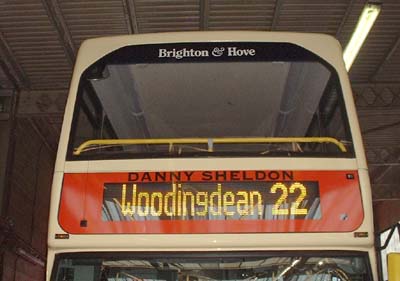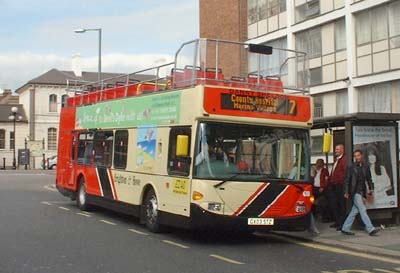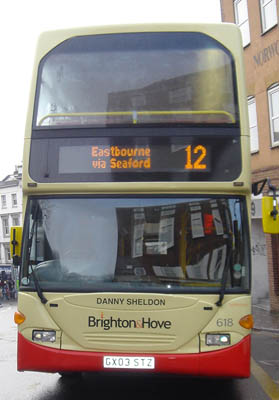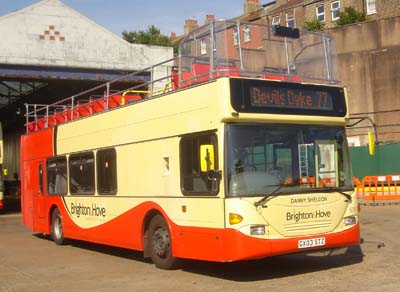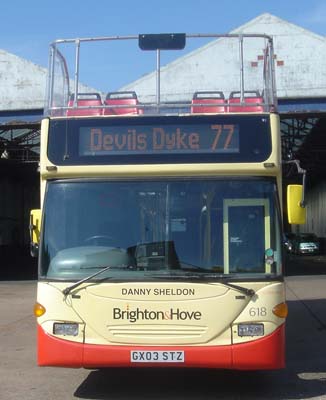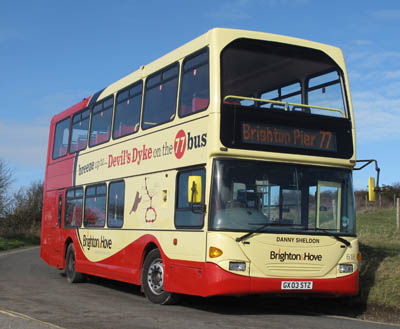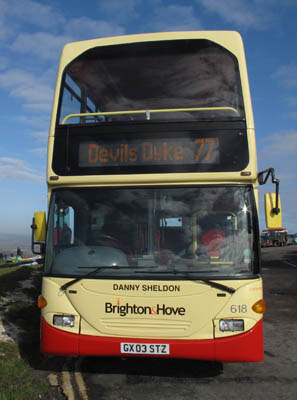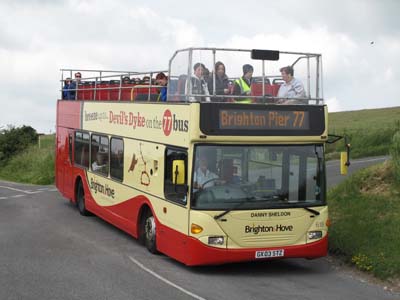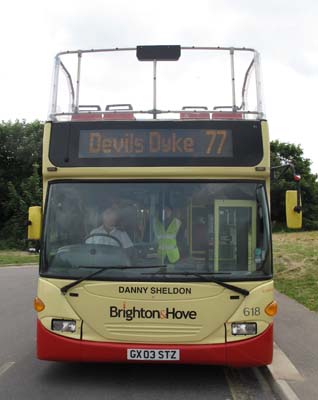 618 Scania Omnidekka convertible open topper carried name since delivery in June 2003, repainted in new livery January 2007. Repainted into Route 77 livery February 2013. Name removed as bus sold June 2016.
A young Mike Cheesman meets Danny Sheldon and Mayoress Lilian on a mayoral visit to Southdown House.