Names on the buses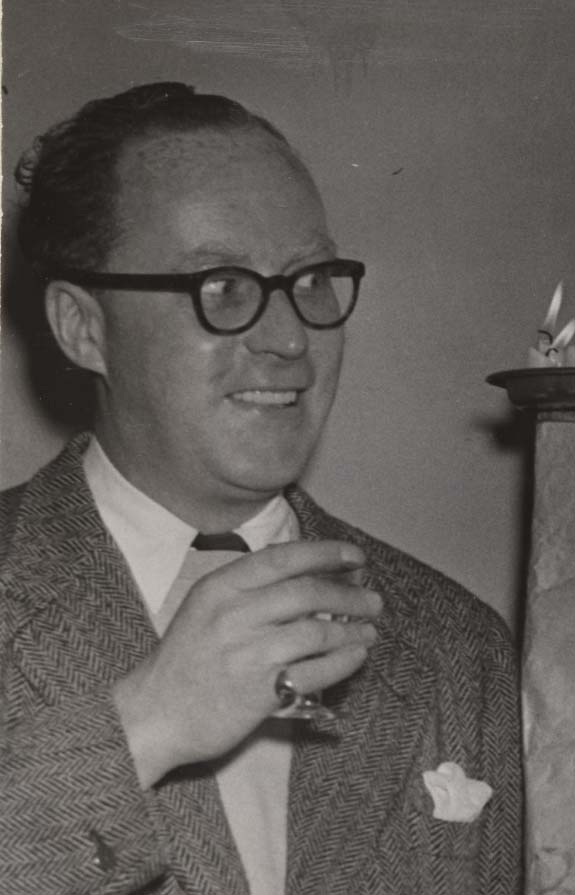 610 Alan Melville
Connections with Brighton and Hove : Largely forgotten now, Alan Melville was a talented all-round entertainer who was best known in the first 30 years after the Second World War. He was a revue author, playwright and lyricist during the 1940s and 1950s with successes such as Sweet and Low. Melville went on to write Castle in the Air which was a smash hit and produced the script for Spring in Park Lane. He moved to Brighton in 1951 and stayed there until his death in 1983 aged 73. By then he had become a TV and radio personality, at his best in whimsical, half-hour long, comedy shows. Melville lived firstly in Clifton Terrace before moving to Victoria Street from where he took an active part in local affairs.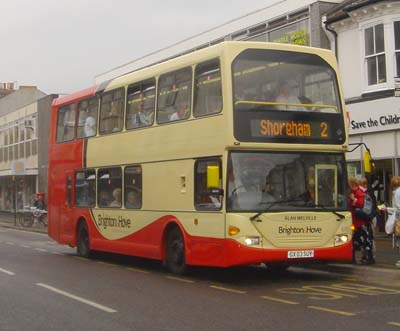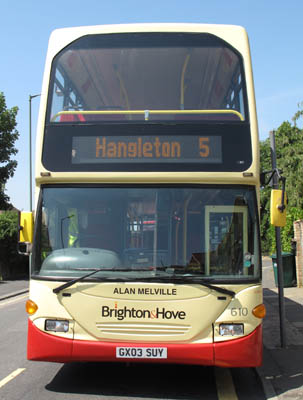 610 Scania Omnidekka carried name since delivery in June 2003, repainted into new livery August 2006. Bus sold May 2015.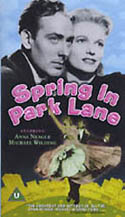 He produced the script for Spring in Park Lane

Photograph of Alan Melville reproduced with the kind permission of the Royal Pavilion, Libraries and Museums (Brighton and Hove).