Names on the buses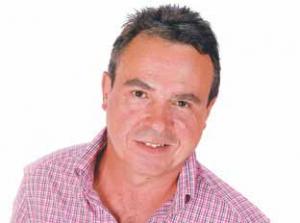 444 Chris Copsey
Connections with Brighton and Hove : Chris Copsey was a consummate broadcaster from the first days of commercial radio in Sussex back in 1983. Then in his early 20s, Coppo, as he was always known, soon took charge of the early morning programme. He built up a firm fan base during 25 years at Southern Sound with his easy going, friendly style. Copsey also had an encyclopaedic knowledge of pop music and the county of Sussex. Later he worked for 18 months with Media Sound Holdings which runs several Sussex radio stations including Splash and Sovereign FM. He died suddenly aged only 52 while out shopping in Haywards Heath just a few hours after broadcasting his last Sussex-wide show in January 2011. Copsey, who was married with two children, lived in Scaynes Hill, near Haywards Heath. The radio stations received hundreds of tributes to him and his colleagues were shocked at his sudden death.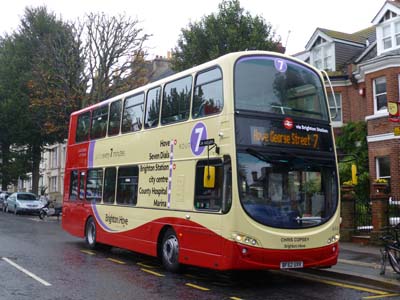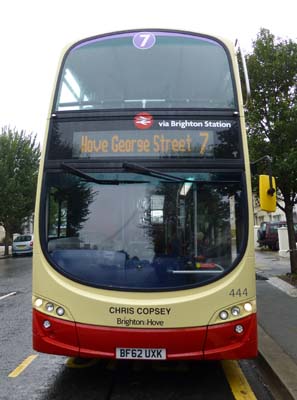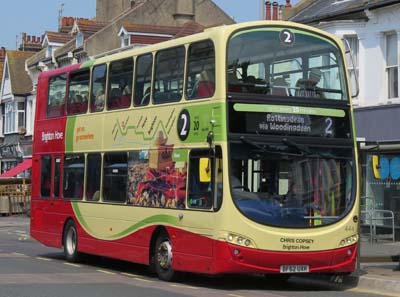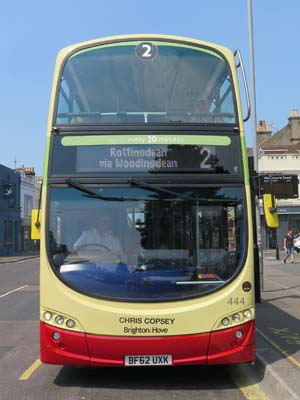 444 Volvo Gemini - carried name since delivery in September 2012 on Route 7. Repainted into Route 2 livery June 2017.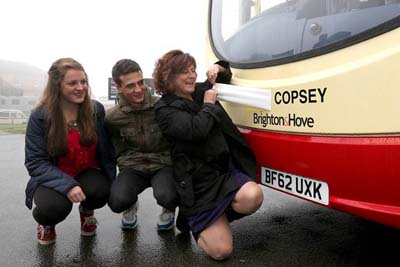 Chris's family unveiled the bus name in October 2012.